26 novembre 2020
ELEZIONI DEL PRESIDENTE DEL CAD DI MATEMATICA
La Prof.ssa Barbara Nelli, Ordinaria di Geometria, è stata riconfermata alla prima votazione Presidente del Consiglio di Area Didattica di Matematica per il triennio accademico 2020/21-2022/23.
Tutto il DISIM formula alla Prof.ssa Nelli i migliori auguri di buon lavoro!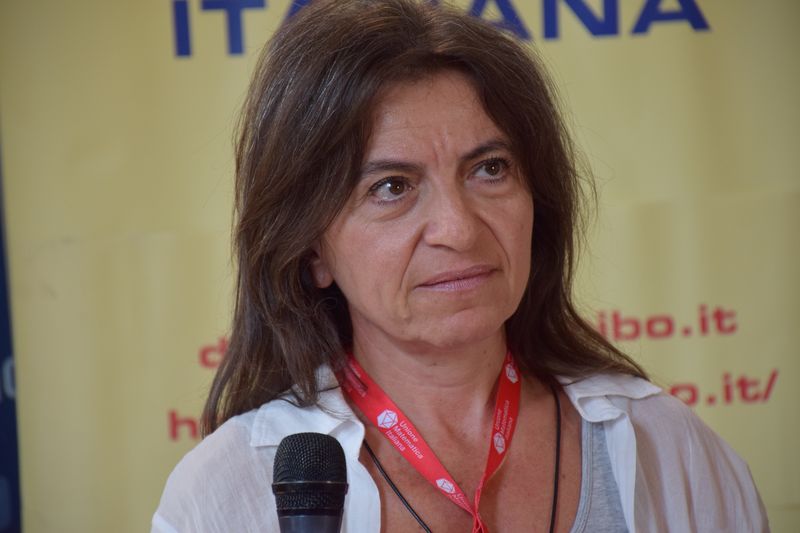 4 novembre 2020
AVVISO PER GLI STUDENTI
Si ricorda a tutte le studentesse e a tutti gli studenti del DISIM che a seguito dell'emanazione del DPCM del 24 ottobre 2020 e dell'Ordinanza n.92 del 26 ottobre 2020 del Presidente della Regione Abruzzo, le lezioni di tutti i nostri Corsi di Studi saranno erogate esclusivamente in modalità remota, utilizzando gli appositi canali Teams con lo stesso orario e gli stessi codici già pubblicati al link:

https://www.disim.univaq.it/didattica/content.php?pid=49&did=0&lid=it

Per quanto concerne le attività laboratoriali a fini didattici, queste potranno essere svolte in presenza con le modalità stabilite dal docente titolare dell'insegnamento laboratoriale. Per quanto riguarda infine le attività propedeutiche al lavoro di tesi da svolgersi in presenza, le relative modalità andranno concordate con il/la relatore/relatrice.

Guido Proietti
(Direttore DISIM)
Welcome
The Department of Information Engineering, Computer Science and Mathematics at Università degli Studi dell'Aquila represents an internationally recognized pole for teaching and research in Information Engineering, Computer Science, and Pure and Applied Mathematics. The Department offers degree programs in both Italian and English which aims to prepare experts in the typical ICT & Math disciplines, with a strong focus on methodology and an interdisciplinary approach. Our students receive the skills and expertise they need to grasp the many opportunities offered by the rapid developments in our fields of interest.
Research
Our research activities are organized into pillars which reflect the multidisciplinary nature of the Department. Our researchers are committed to supporting our Ph.D. students and post-doctoral researchers.
Study
We offer a large range of under-graduate and post-graduate degrees in information engineering, computer science, and mathematics.